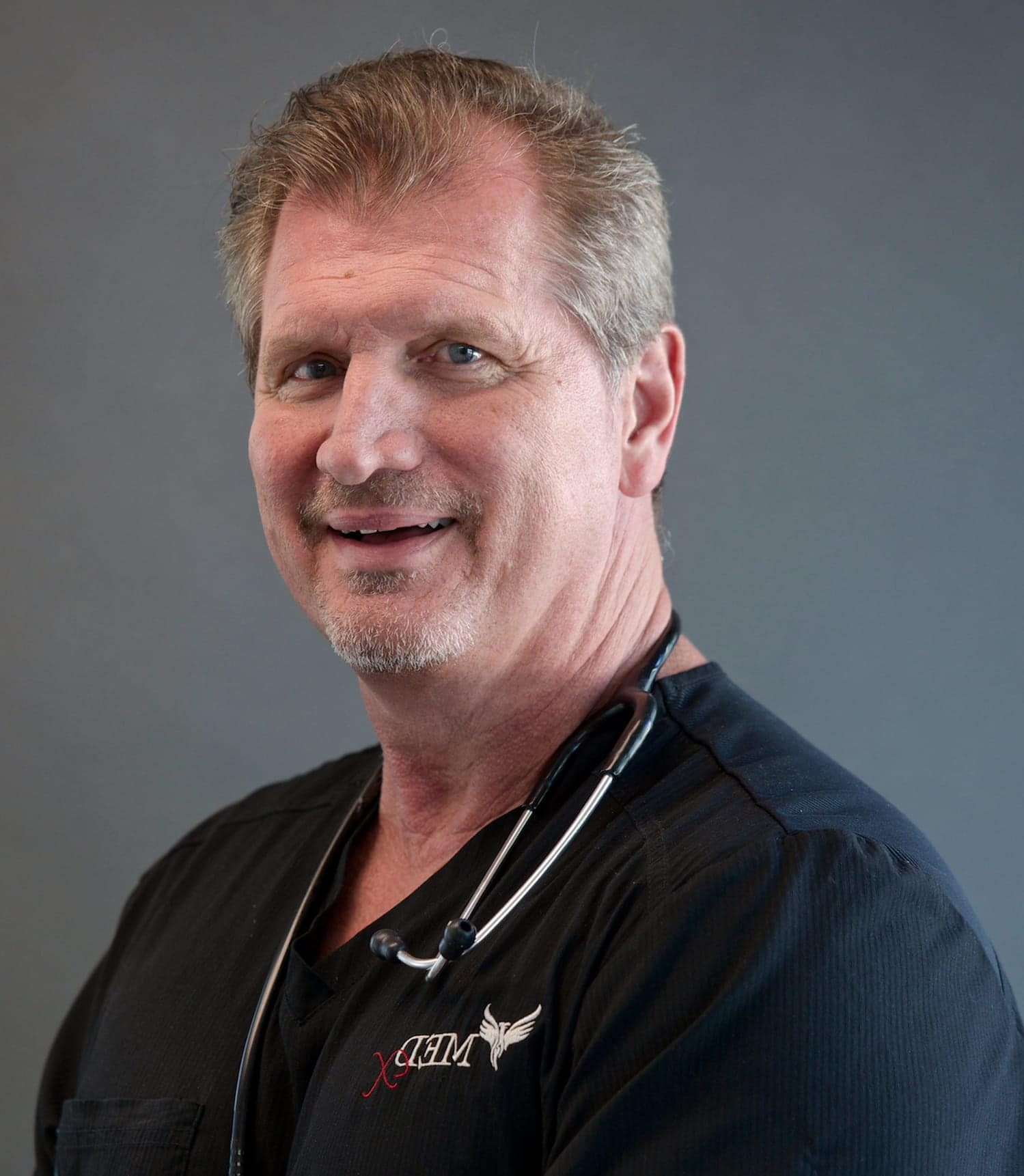 REFRESHINGLY HUMAN
Dr. Steven J Locnikar
Staff Bio
DO
DO Medical Director
Steven J Locnikar, DO has over 10 years experience in addiction medicine and is a Board Certified Facial Plastic and Reconstructive Surgeon. He also has been Board Certified in Otolaryngology.
Dr. Steven Locnikar was one of the most successful reconstructive and cosmetic surgeons in the state of Arizona throughout the 1990s into early 2000. However, during that time he developed a substance addiction that ultimately consumed his personal and professional life.
Ironically, after successfully completing extensive inpatient drug and alcohol treatment he returned to the practice of medicine and chose to dedicate the remainder of his personal and professional life to the treatment of others suffering from similar addictions.
This special blend of personal experience and extensive medical/surgical knowledge has allowed him to provide his patients with the very best in cutting edge medical addiction treatment in a compassionate and empathetic environment which is immediately evident upon his first encounter.
He has served as Medical Director of several abuse treatment centers and hospitals in Arizona: Inpatient, Outpatient, Detoxification, Partial Hospitalization, and Intensive Outpatient Hospitalization. He has vast amount of experience in all transition phases of the treatment process.
Dr. Steven Locnikar is renowned for providing cutting edge detoxification from all substances of abuse or dependence. He has deep understanding of the detoxification process (both professional and personal) and finds the least painful and safest manner to detox his patients in a compassionate environment. He also provides advanced techniques and support for relapse prevention.
In addition, he is also one of the pioneers of medication assisted abstinence therapy with the naltrexone implant.